COMPETITION SOCIAL CENTRE WATTENS
collaborators: di stavroula eleni tsafou, tim fahrner
URBAN ASPECTS

The new volume is adapted to the site after taking into consideration and respecting the surrounding structures and the street network. The entrance of the social centre is extended towards the neighbouring public square (Marienplatz) creating thereby an urban atmosphere and a valuable connection between the public sphere and a social building.
ARCHITECTURAL CONCEPT
Open communication zones, between the residential groups, allow a visual connectivity internally and furthermore create nice views to outside as the residents walk around.
GREEN SPACE
The existing trees will be maintained and supplemented by individual gardens and spacious green areas.
ECONOMIC CRITERIA
The economic efficiency is ensured by the compact, functional organization of the building that offers short connections and also the simple static system. Furthermore the parking levels are designed as open, naturally lit and ventilated decks.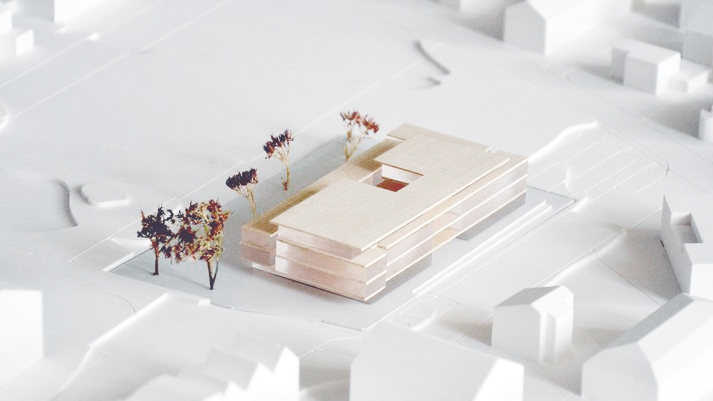 Source: architekturwettbewerb.at